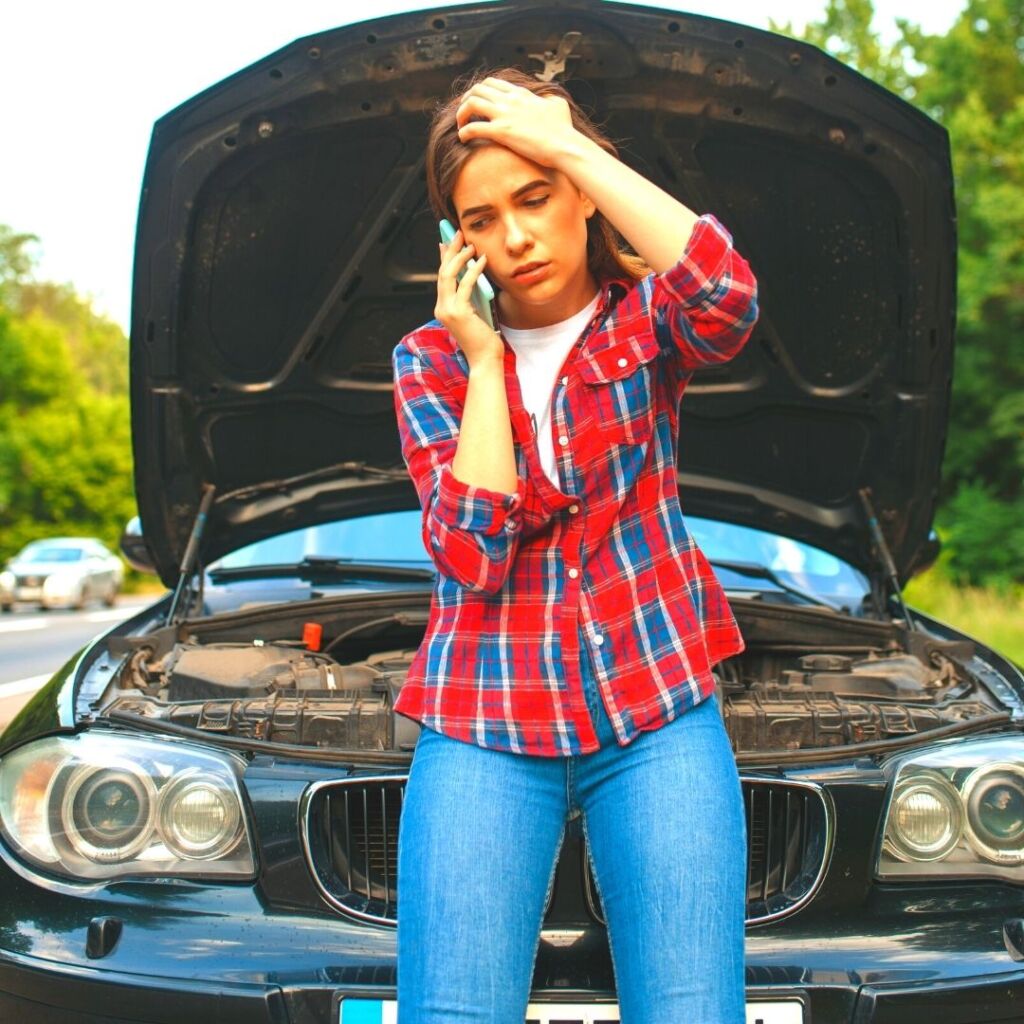 Determine If You Need A Tow Truck After An Accident By Checking Fluid Leaks, Steering & Braking, Lights And AirBag Deployment.
Accidents can be scary and confusing.  After it's determined that the area is safe and everyone is okay, your first thought following that collision might just be if you need to call a tow truck.  Before you do so, check these main areas to see if there are hazards to prevent you from driving safely.
Fluid Leaks – Your vehicle relies on a lot of fluids to operate on a daily basis.  If you are leaking gasoline or brake fluid, this is a serious leak and requires not just a tow but immediate attention.  Puddles 3 inches or wider are considered serious leaks as well.
Lights – Do your headlights and taillights work?  If not, this can cause accidents on roadways and you should consider a tow.
Mirrors – Are you missing mirrors or find it near impossible to see out of damaged ones?  This can be a serious hazard when driving.  You need full visibility to be out on roadways and having to "guess" or have blind spots can cause serious accidents.
Hood – Can you close the hood or secure it?  The last thing you need is a hood to catch some wind while you cruise down the road and smack upwards.  This can startle you and other drivers and even impair your vision, all resulting in an accident waiting to happen.
Steering and Brakes – If your steering or brakes feel off or are not functioning correctly, do NOT drive your vehicle.  This is an indication that something is wrong and it could get worse if not checked out.  A car with steering or brake issues is a major hazard on open roadways.
Airbags – Deployed airbags may become a hazard while driving.  Most deflate after use so they shouldn't interfere with your steering functions.  If you do not feel comfortable driving with them deployed or authorities on scene determine it isn't safe, you may want to call a tow truck.
Wheels – Damaged wheels are no joke.  The issue could be the wheel itself or something that will cause strain to your axles or other critical components.  Extensive wheel damage may be a good sign to have the vehicle towed.
When in doubt, ask a police officer on scene.  They can help determine if your vehicle is safe to drive or should be towed.  Always follow your gut – if you don't feel safe driving it, it probably is best to call a tow truck.
Thanks to our Chicago Z.A.T. Cash For Junk Cars towing service for giving us these great tips!
Whether it's a breakdown or an accident that has left your car completely undriveable, call the Z.A.T. Cash For Junk Cars specialists at 773.908.2622 today and get back your peace of mind!