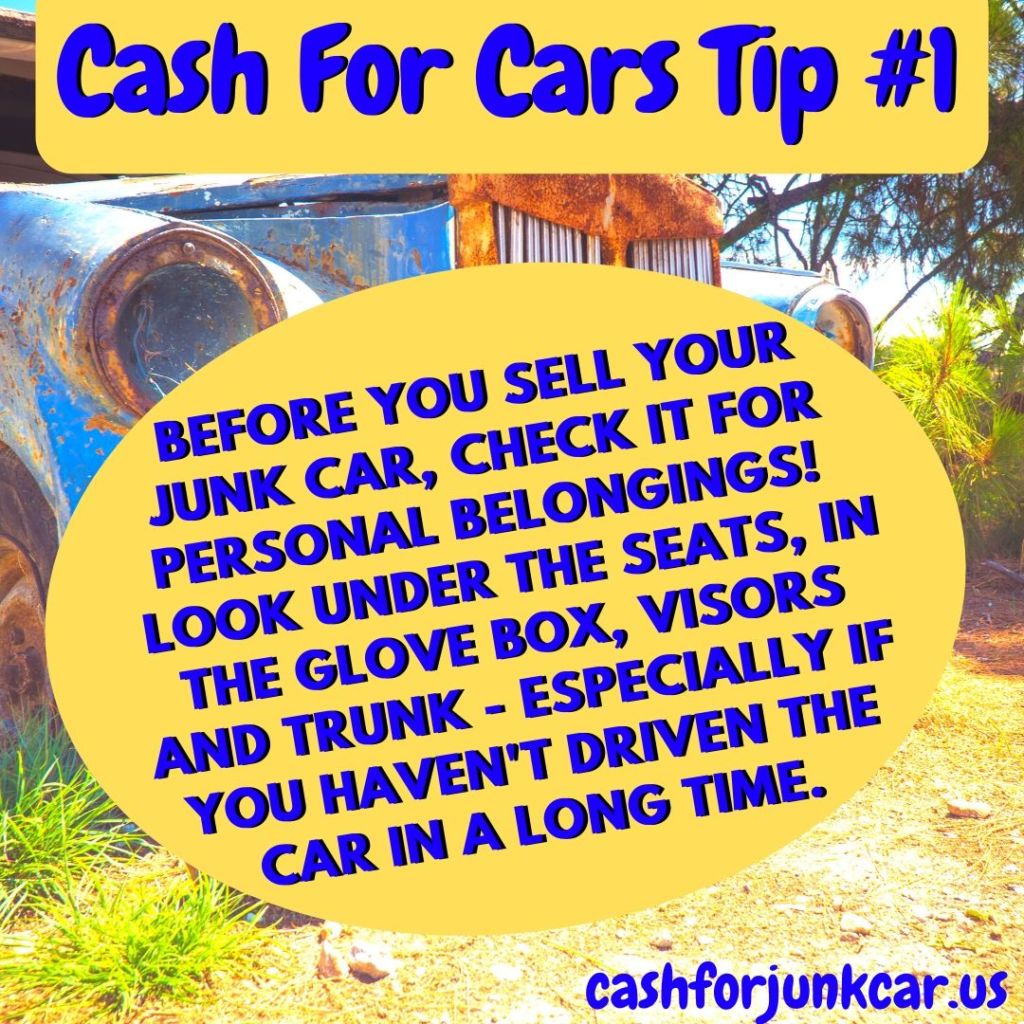 Before You Sell Your Junk Car, Check It For Personal Belongings.

 

Look Under The Seats, In The Glove Box, Visors And Trunk – Especially If You Haven't Driven The Car In A Long Time.
When it comes time to get rid of that old, or junked, car, make sure to thoroughly inspect it for any personal items you would like to keep.  If you haven't driven it in awhile, there might be paperwork or sentimental items you've forgotten about.  Here are a few places to check before Cash For Junk Cars shows up:
Under The Seats
In Between Seat Cushions
Stuck In Visors
In The Center Console
In The Glove Box
In The Trunk
In Pockets On The Back Of The Driver And Passenger Seats
In Door Cubbies And Cup Holders
Special Compartments – Like Sunglasses Caddies
You never know what you will find by rooting around in that old car – cash, jewelry, pictures, etc.  It's worth a look!
The vehicle does NOT need to be cleaned out, detailed or waxed – Cash For Junk Cars buys it AS-IS!  It doesn't matter how it looks, if it's rusted, if you left several McDonald's bags on the floor or if it even runs, we will make you a cash offer.  Just focus on collecting your personal items so they aren't lost forever and let us take care of the rest.
Instead of stressing over the details of how to get rid of that old car, call the Z.A.T. Cash For Junk Cars specialists at 773.908.2622 today, make some cash and get back your peace of mind!