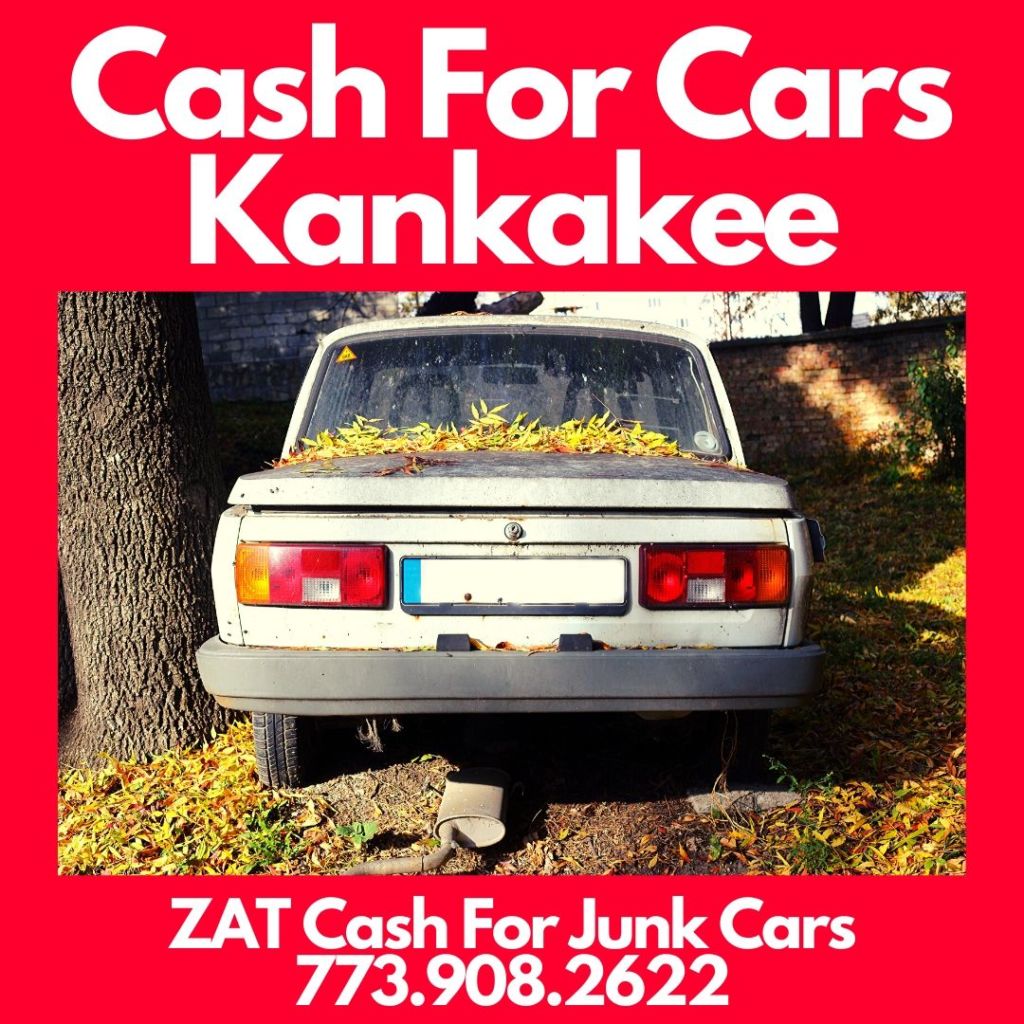 Cash For Junk Cars Kankakee
ZAT Cash For Junk Cars has proudly served the Kankakee area for decades.  With our reliable towing services and experienced technicians, we are able to offer cash for cars in Kankakee and the surrounding areas.  When it comes to your junk cars, we don't play games or make you wait for payment.  ZAT Cash For Junk Cars Kankakee can make you an offer on the spot and put cash in your hand that day.  Take a look at some of the most frequently asked questions we've been asked over the years.
Do I need to pay to have my junk car removed or arrange for it to get to you somehow?
NO.  ZAT Cash For Junk Cars Kankakee will come directly to you.  We make you an offer right there.  If you accept, we sign the appropriate forms and our specialist tows your junk car away for NO CHARGE.  We get it off your hands – no stress, no money out of your pocket.
What if I can't find my title for that old car?
Don't worry.  Our Kankakee cash for cars specialists have the proper state forms for the owner to fill out.  We'll handle the title work.
Do you offer regular towing services if my current vehicle breaks down?
YES.  We don't simply deal with junk cars.  If you find yourself in need of a tow when your vehicle breaks down, ZAT Cash For Junk Cars Kankakee offers regular towing services.  With fast response, our professionals can tow you to the service station or location of your choice.  Simply call to ask about pricing.
Our ZAT Cash For Junk Cars Kankakee techs focus on customer satisfaction.  We understand how frustrating dealing with a junk car can be and strive to make the process no-hassle for you.  To find out how our Kankakee Junk Cars specialists can assist you, call us at 773.908.2622 today!