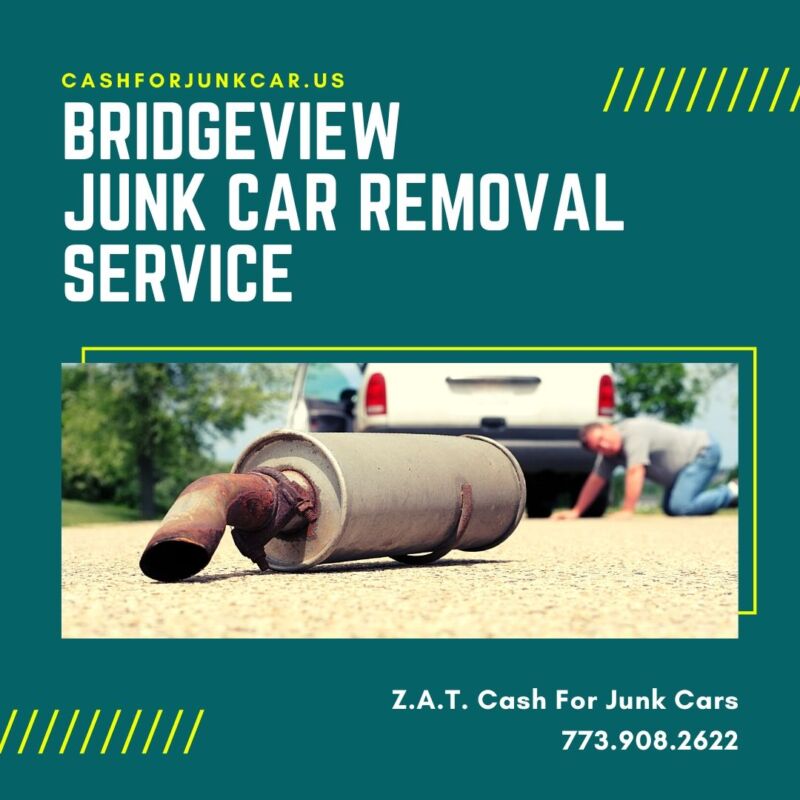 You've got a junk car on your property taking up space.  Maybe you have a clunker that's about ready to check out for good.  No matter what kind of vehicle you have, the condition it is in or if you reside in Bridgeview or clear across Chicagoland, you have the ability to still make a bit of money and get it towed away for free – no stress or responsibility on your shoulders.
However, not all junk car services are reliable.  Check customer reviews and testimonials on their site as well as on Google, Bing, etc.  You can even check with the Better Business Bureau to make sure the company treats customers well and offers fair service.  The reputation of a company speaks volumes for how your transaction will go with them.  Be sure the junk car service pays a fair price for your vehicle, delivers cash on the spot and doesn't charge you any towing fees.  Just because a car service is close to your home does NOT mean that they are reputable or will give you a fair deal.  It may be worth a little wait for a company located elsewhere that will offer you better terms.
No matter what a company tells you, be sure to get it in writing to avoid miscommunication or problems when it comes time to make the sale.
Our Bridgeview junk car removal service pros not only deliver high-quality service and tow that car away FREE but offer you competitive pricing, same-day cash in your hands.  Having done this for nearly 20 years, our technicians are proficient at delivering great rates and helping to solve junk car dilemmas quickly and efficiently.
Z.A.T. Cash For Junk Cars Bridgeview offers the same swift professionalism that our Chicagoland clients have come to rely on over the years.  Whether it's a clunker that doesn't run or a daily driver that has seen better days, we will offer you cash, put it in your hand that same day and haul the vehicle away at no expense to you.  Our customers are the top priority and you shouldn't have to work hard or be stressed when it comes to getting rid of junk cars.  Let our experts help lift your burden and get some same day cash for your troubles!
Find out what Bridgeview Z.A.T. Cash For Junk Cars can do for you by calling 773.908.2622 today!