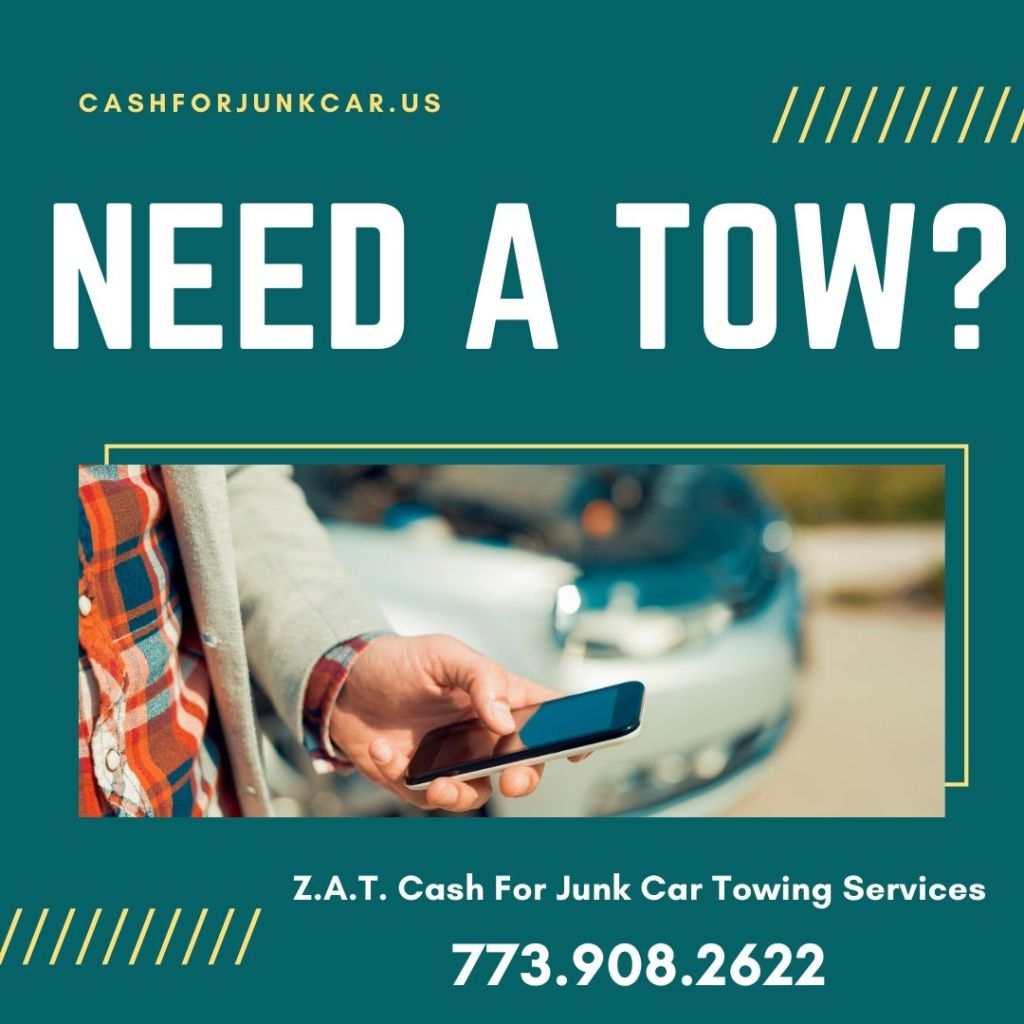 About to go to work when you find your daily driver just won't start?
Stuck on the side of the road because your truck just mysteriously broke down?
Instead of glaring angrily at that check engine light, contact Z.A.T. Cash For Junk Cars.  We offer regular towing services for those who need to get those broken cars to a mechanics shop or back to the safety of their own driveway.  Our professionals provide fast, reliable service to get you out of harm's way as quickly as possible.  With some of the most affordable rates in the Chicagoland area, we strive to deliver the help you need without breaking the bank.
Our towing specialists have over 20 years of experience serving Cicero and the rest of Chicagoland and have seen and hauled it all.  No emergency is too big or too small for us!
Dependable, High-Quality Service
Fast Response
Affordable Rates
Seasoned Pros Capable Of Handling All Vehicles
Innovative Solutions To Real World Obstacles And Situations
Servicing The Entire Chicagoland Area
When you are in a most dire moment, don't leave your fate in the hands of just anyone.  Contact Z.A.T. Cash For Junk Cars towing service, take a deep breath and relax… help is on the way!
Find out what our Z.A.T. Cash For Junk Cars towing services can do for you by calling 773.908.2622 today.