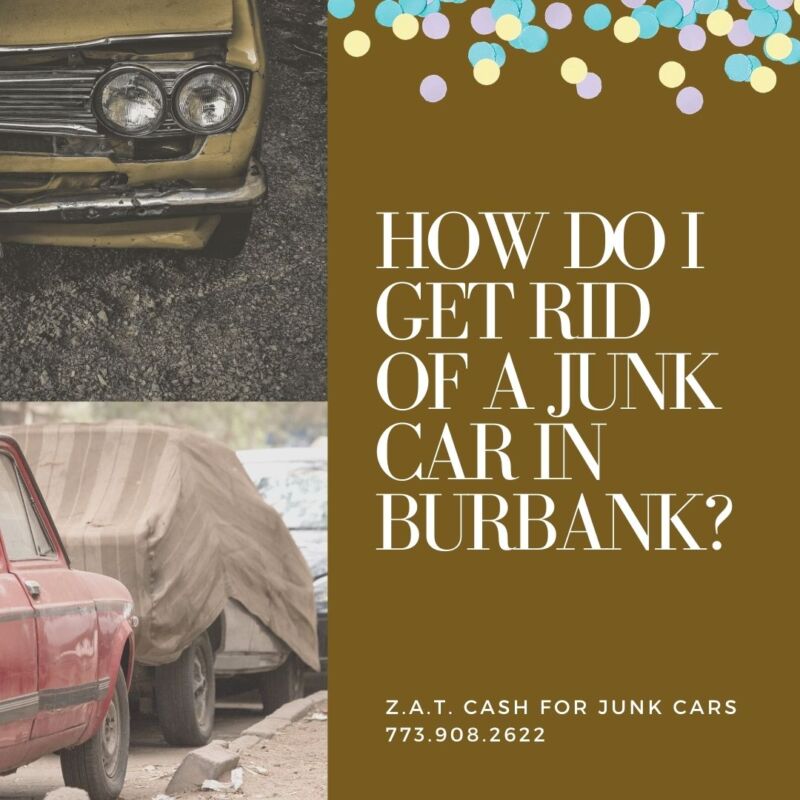 What happens when a Burbank resident needs to junk their vehicle?
They call pros like Burbank Z.A.T. Cash For Junk Cars!
Our technicians use sophisticated software that compares wholesale market prices, Kelley Blue Book and National Auto Dealers Association to determine a fair, competitive offer for your junk car.  We even pay you – in CASH – that very day.  No gimmicks, no waiting, no tactics – you get cash same day and we tow the vehicle away at NO COST TO YOU.
With a driver's license or ID for those on title, vehicle title and registration, we can take that burden off of your hands.  No title?  No problem.  Z.A.T. Cash For Junk Cars in Burbank can still purchase your vehicle using state forms and the owners signature.  It doesn't matter the condition of the vehicle, the make or the model – we'll make you an offer.  Rusted?  Not running? Body damage?  Significant engine failure?  Crank windows?  Doesn't matter – we'll buy that vehicle from you.
With decades of experience in the towing and junk car buying industries, Burbank Z.A.T. Cash For Junk Cars takes pride in delivering exceptional service and offering fair prices.  We even provide towing services for the Chicagoland area.  Whether you experience a breakdown or find yourself in a pretty nasty fender bender, our drivers are ready to get your vehicle to the appropriate service facility.  Keep our number handy just in case!
So, whether you have a clunker taking up space in your driveway or your daily driver has decided to call it quits, contact Z.A.T. Cash For Junk Cars to get rid of your vehicle and make some cash!
Find out what Burbank Z.A.T. Cash For Junk Cars can do for you by calling 773.908.2622 today!