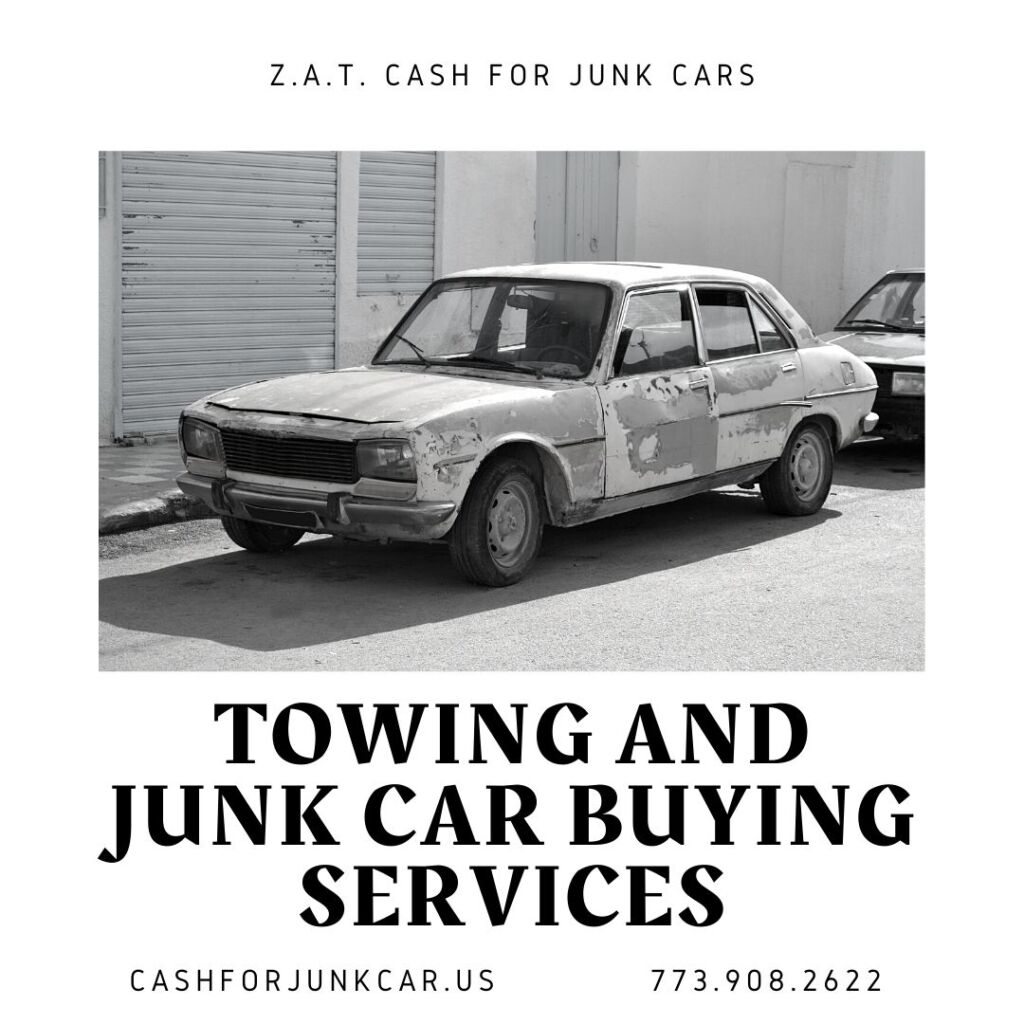 Getting from Point A to Point B is critical.  For those that own vehicles, there's a whole new set of worries heaped on top of that.  Whether your daily driver is giving you trouble on the highway or you have an old car on its last legs that you need to get rid of, you need a company with the ability to service both of these areas.
At Z.A.T. Cash For Junk Cars, we offer BOTH towing services and will buy your old, junked cars AS-IS.  No longer do you have to keep searching for the right company to help you or your loved ones based on the situation.  With Z.A.T. Cash For Junk Cars, we are able to help more people solve their unique vehicle issues hassle-free.
With our cash for cars service, we can take the burden off of your shoulders.  Have a car that's aged itself out of being useful?  Got a rust bucket taking up space in your driveway or yard?  It might be time to get rid of it once and for all.  Z.A.T. Cash For Junk Cars technicians make you an offer on your vehicle NO MATTER what the make, model or condition is.  When we take the vehicle, we put cold, hard cash in your hands and even tow the vehicle off of your property at NO CHARGE TO YOU.  Misplaced your car title?  No worries!  We can still help you get rid of that junk car.
Yep – no hassles, no hidden fees – you get cash and we worry about transport.
What happens when your go-to vehicle breaks down on the road?  Sounds like you could use Z.A.T. Cash For Junk Cars towing services.  Our trained professionals offer fast, reliable care to get your vehicle off the road and to a mechanic or back on your property safely.  With competitive rates and decades of experience, our tow specialists make sure you and your vehicle receive dependable, professional service as quickly as possible.
Keep our number on your fridge or in your phone just in case a situation pops up in which you need a tow truck ASAP!
Ready to get rid of that old car?  See how Z.A.T. Cash For Junk Cars can help by calling 773.908.2622 today!