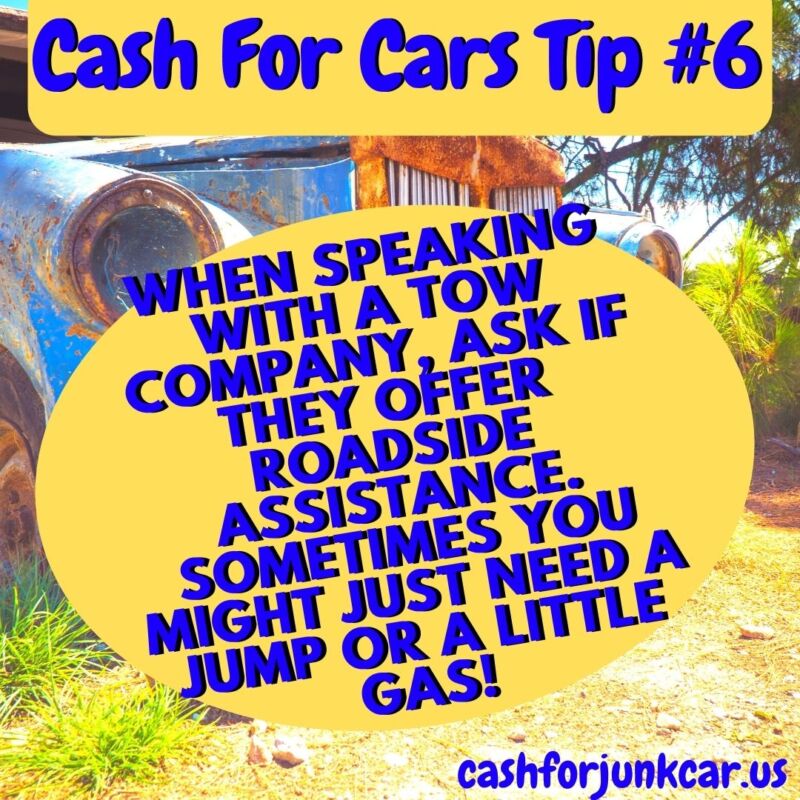 When Speaking With A Tow Company, Ask If They Offer Roadside Assistance. Sometimes You might Just Need A jump Or A Little Gas!
Did you know that you can use a tow truck company for services OTHER than towing?
That's right – as brought up by our Z.A.T. Cash For Junk Cars Palos Hills crew – many tow companies also offer roadside assistance.  Sure, there will be times that you're in an accident or your car is completely disabled and you need it towed to the nearest auto service center but what about those other situations?  There are definitely times when something minor occurs, such as you've run out of gas or your battery is low and you need a jump.  Not everyone belongs to an auto club or has a membership to assistance programs.  This is when a tow company that offers up roadside assistance would be perfect.  They can get you on your way safely and efficiently.
To find out if your local towing company offers this service, simply call and ask.  Make a few phone calls and ask them if they offer roadside assistance.  It's helpful information to have with one phone call – no matter what your vehicle ends up needing.  If the first company you call does NOT offer roadside assistance, simply keep calling different companies until you find one that does.  Hope is not lost.
When you do find a tow company that does offer additional roadside help, make sure to program this number into your phone.  You'll be glad you did when the unexpected occurs!
A big thanks to our Palos Hills Z.A.T. Cash For Junk Cars towing service for giving us some valuable tips for the future.
Whether it's a breakdown or an accident that has left your car completely undriveable, call the Z.A.T. Cash For Junk Cars Palos Hills specialists at 773.908.2622 today and get back your peace of mind!